Padre Domenico da Cese (1905–1978) was a stigmatist monk of the Capuchin order.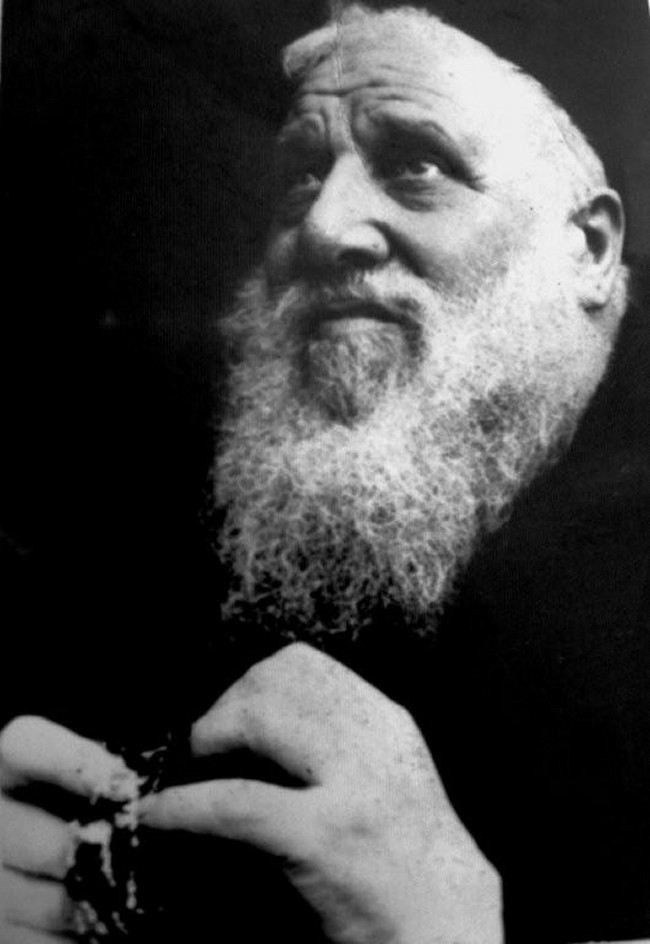 Padre Domenico da Cese adoring the Holy Face
He was born Emilio Petrarca in Cese, near Avezzano, Abruzzo, Italy, on 27th March 1905.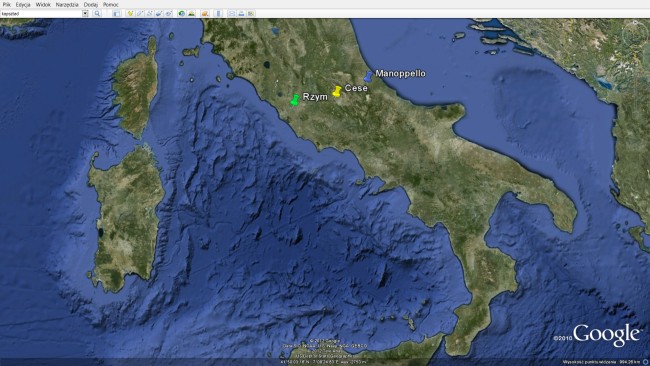 Cese near Avezzano, Abruzzo
On 12th January 1915, at the age of 10, he predicted an earthquake which did take place on the following day and took its toll in the area around Avezzano. Emilio and his father were buried under debris of the church which collapsed on them while they were taking part in a service. The buried were helped by an unknown man with a bloodstained face...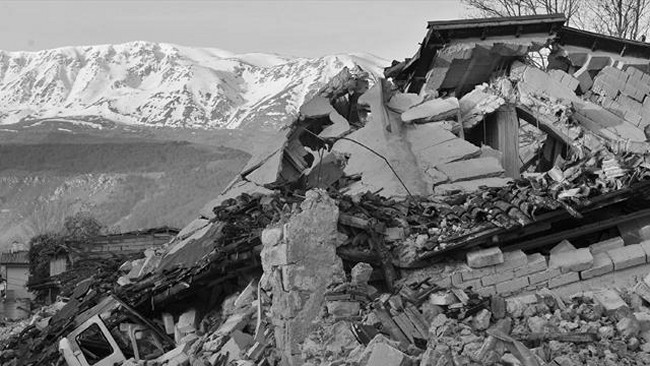 An earthquake in Abruzzo, 6 April 2009
In October 1964, being a Capuchin already, Padre Domenico made a pilgrimage to Manoppello. When he saw the Face, he shouted "This is truly him! This is the man who saved me in 1915! This is his face!". Fifty years after being saved, the Capuchin asked his superiors to be transferred to Manoppello. Since that time until his death he was a passionate promoter of Christ's Face – he gave lectures, showed pilgrims round and informed the church authorities about the Image. At the same time he was held in high esteem by the local community as he had the stigmata and was believed to be a mage with extraordinary healing powers. He compared the colours emitted from the Image to the colours on the wings of butterflies (these days it is known that such effects come into being without any pigments due to the refraction and interference of light).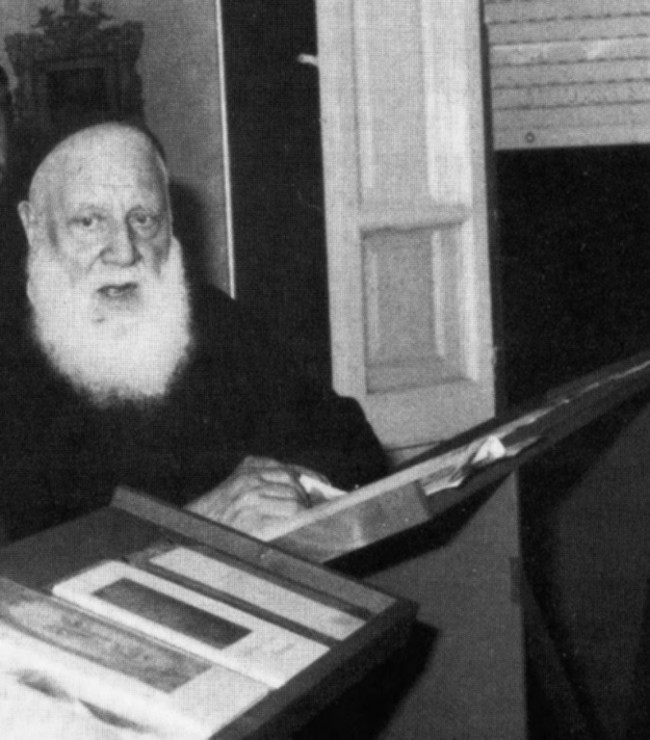 A lecture on Volto Santo
On 22nd September 1968 at 6 a.m. Domenico met Padre Pio, the famous mystic and stigmatist well known for his bilocation ability, sitting in a choir pew. Twenty hours after this meeting Padre Pio died in his cell in San Giovanni Rotondo, located 150 kilometres away.
In 1978 Padre Domenico wished to see the great Christian relic i.e. the Turin Shroud. It turned out to be his last trip from Manoppello. In a Turin street the two-metre giant was run down by the smallest car in the world, the Fiat 500.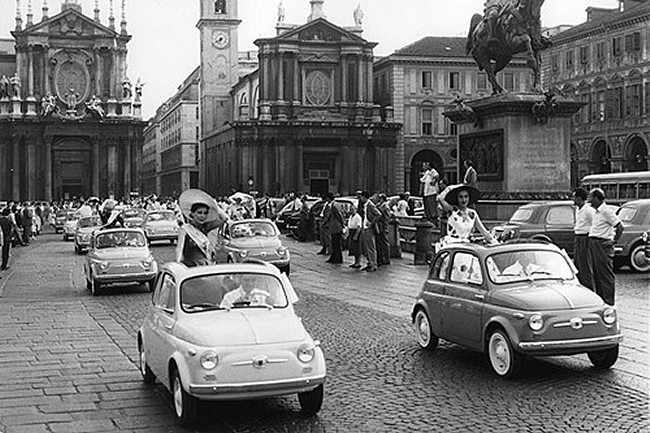 The Fiat 500, "Bambino"
Padre Domenico died in the hospital on 17th September 1978. His grave is located in Cese and is venerated by the local folk and numerous pilgrims. The faithful pray for his beatification.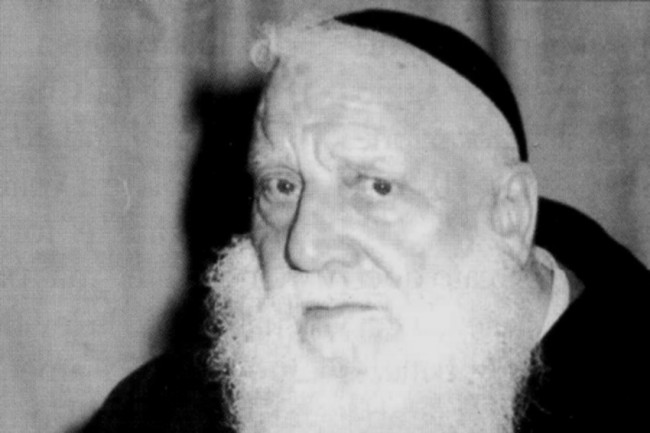 Padre Domenico da Cese (1905–1978), a Capuchin and stigmatist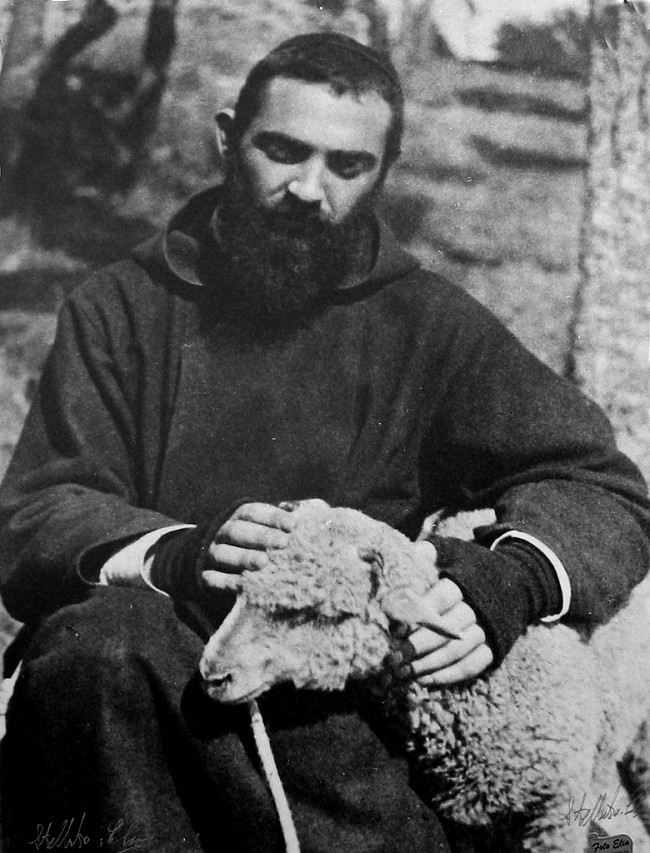 "Why do you cover so many kilometres to see me? You do have Father Domenico".
The words of Padre Pio to his devotees from Abruzzo and Gargano