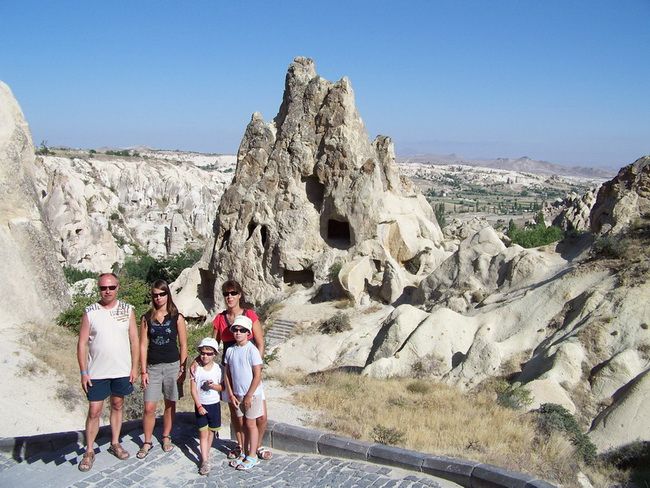 Göreme Valley, 2008
In 2008 and 2011 I had the pleasure of visiting Cappadocia in Turkey. Between the 4th and the 11th centuries the First Christians cut underground cities as well as hundreds of churches and chapels in soft volcanic tuff. Undoubtedly Göreme Valley is one the most interesting corners of Cappadocia which has been listed as a UNESCO World Heritage Site since 1985.


The panorama of Göreme
In Göreme National Park there are about 350 chapels and churches inside which one can marvel at exquisite frescos, painted in vivid colours, showing Biblical scenes and Christ himself.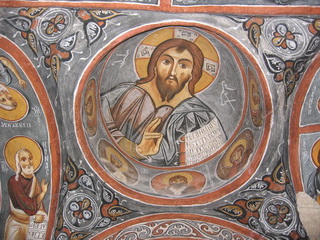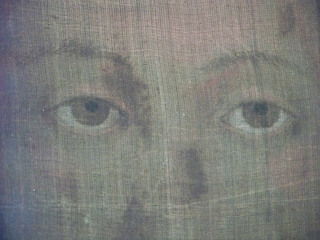 A comparison of a fresco from Göreme with the archetype of Manoppello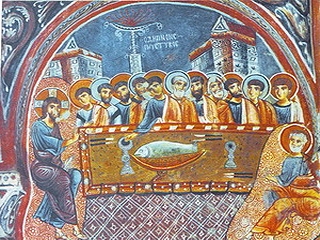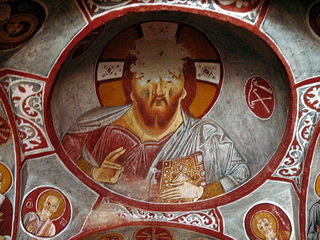 The Last Supper (left), Christ (right) – the fresco damaged by Islam believers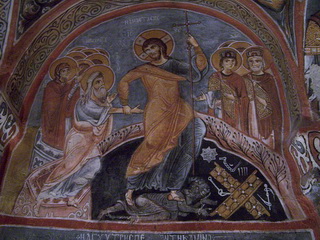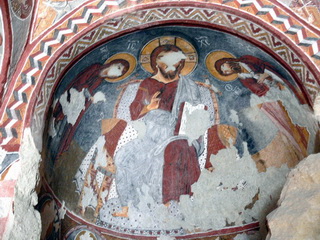 The Resurrection (left), Christ on the throne (right)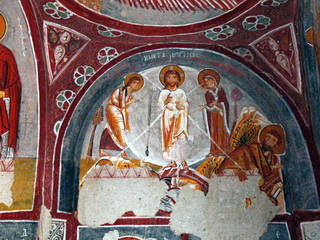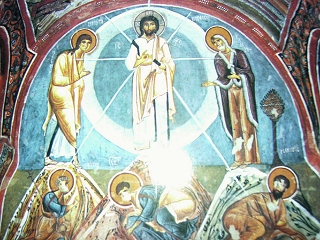 The Resurrection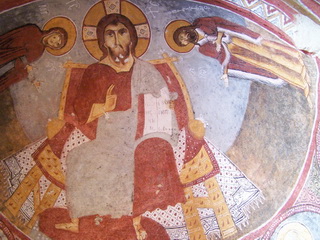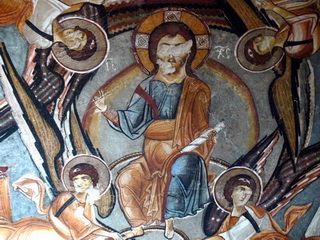 Christ on the throne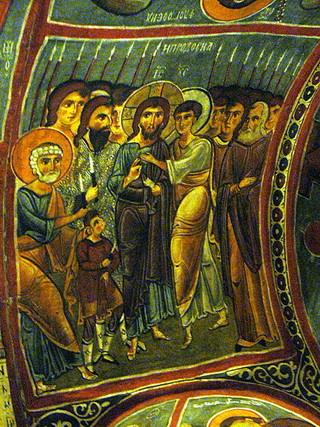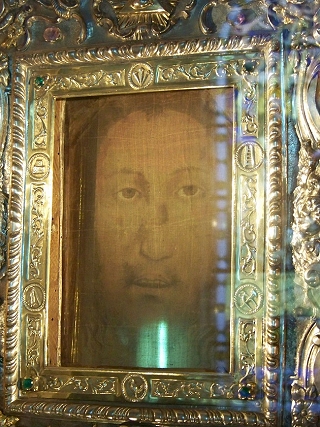 The capture of Jesus (left), the Face of Manoppello (right)
There is a striking resemblance between the face of Jesus and the face of Manoppello. It is the same long face, swollen on the right, with thin lips, a nose and a gaze so full of life. There is the same distinctive strand of hair, the beard with a parting and long hair falling to the sides.